Publications - Monographs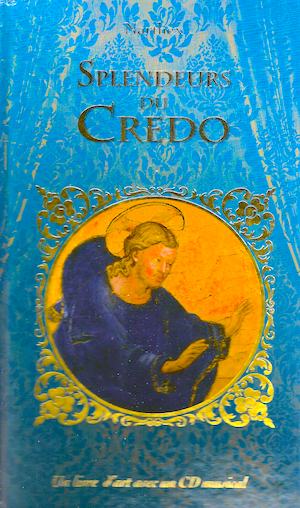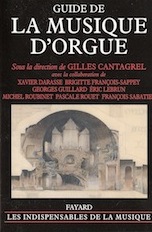 Guide de la Musique d'Orgue, new edition, chapter Jean Langlais by Xavier Darasse and François Sabatier
Publication directed by Gilles Cantagrel, 1062 pages, chapter Jean Langlais pp.600-609
in french
(Site web)
Other publications (selection)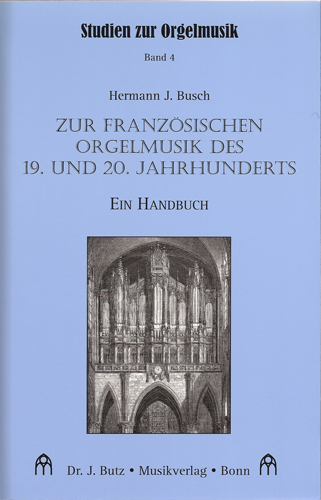 Hermann J. Busch : Zur Französischen Orgelmusik des 19. und 20. Jahrhunderts, ein Handbuch, band 4.
A Bio-bibliographical Index of 19. and 20th of French Organ Music written under the direction of Hermann J.Busch; 369 pages, ed. Butz, Bonn (Germany), 2011
A long chapter is dedicated to Jean Langlais (pp.217-243)
in german
(Site web)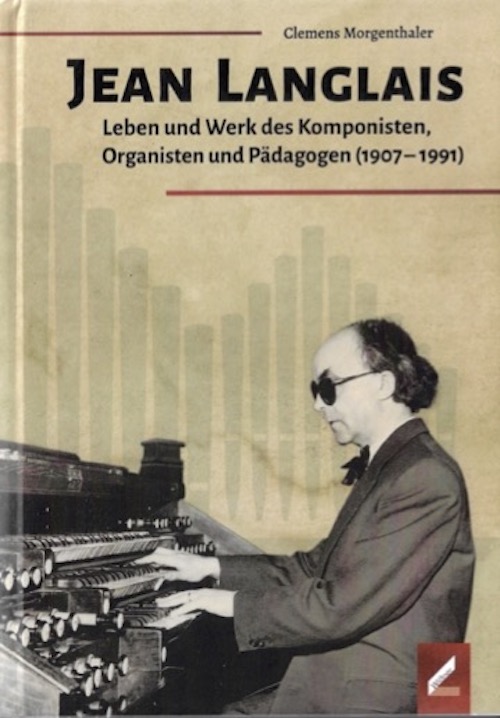 Hommage à Langlais
published by the University of Michigan at Ann Arbor, editor : Marilyn Mason, in english, 1996
Tribute to Jean Langlais, this book (146 p.)contains testimonies, analyses, illustrations, musical examples by Janice BECK, Catharine CROZIER, Ann LABOUNSKY, Marie-Louise LANGLAIS, Marguerite LONG-THAL, Robert Sutherland LORD, Marilyn MASON, Jan OVERDUIN, Kathlen THOMERSON, Margaret THOMSEN, Fred TULAN
in english
(Site web)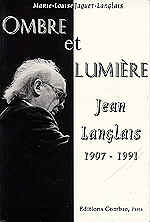 Marie-Louise Jaquet-Langlais : Ombre et Lumière, Jean Langlais 1907-1991
Editions COMBRE, Paris, 437 pages, in french, 1995
Life and Works of Jean Langlais
437 pages : biography, analysis, pictures, catalog, discography, bibliography
in french
Special Prize from the Institut de France, 1999
(Site web)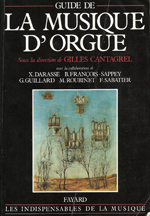 Guide de la Musique d'Orgue, "Les Indispensables de la Musique": Jean Langlais by Xavier Darasse
Guide published by Editions Fayard, Paris, under Gilles Cantagrel direction, 840 pages, 1991
Chapter on Jean Langlais, pp.494-497
in french
(Site web)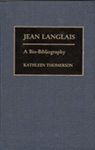 Kathleen Thomerson : Jean Langlais, a Bio-Bibliography
Greenwood Press, New-York, 191 pages (Bio-Bibliographies in Music, number 10), 1988
191 pages - Biography, two interviews (with Jean and Marie-Louise Langlais), catalog, discography, bibliography, indexs
in english
(Site web)
Michael Murray : French Masters of the Organ - Saint-Saëns, Franck, Widor, Vierne, Dupré, Langlais, Messiaen
Yale University Press (USA), 245 pages,1988
This book offers to lovers of French organ music details of these composers' lives and times and of their styles and techniques. Michael Murray, who knew personnaly Langlais, writes a special chapter on him, 24 pages long (chapter 7).
in english
(Site web)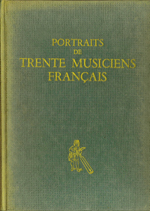 Armand Machabey : Portrait de trente musiciens français
Edition Richard-Masse, Paris, 169 pages, definitiely out of print.
Chapter on Jean Langlais, pp.109-113
in french